No Matter Your Credit Score, KarMART Volkswagen Helps You Finance Your Next Vehicle
Shopping for your next new vehicle is a fun, enjoyable experience that helps you get to know the many options available. Here at our Volkswagen dealership, we strive to match you to that perfect model that takes your commute to the next level with comfort, capability, and a command of the road that is unmatched. When it comes to financing your purchase, however, you don't always get an experience that you can enjoy. Our goal is to tailor the financing experience to match your needs and whether you have great credit, bad credit, or no credit, we have a way to help you out!
Volkswagen Inventory is the Goal with Finance Help from the Team at KarMART Volkswagen
If you're looking to enjoy a firsthand experience at the wheel of a new Volkswagen, our finance experts can help you find a deal that works. We partner with a variety of lending institutions to give our drivers more options when they're trying to figure out how they want to finance their new vehicle. With so many options, we can guarantee that we'll find a way to help you keep monthly payments low enough to work with your budget.
Drivers with good credit can work with loan or lease options that ensure an easy way to get behind the wheel of a new vehicle. That doesn't mean that we can't help drivers who feel like their credit score is too low to finance the next purchase! We believe that your credit shouldn't limit your drive, and we offer nearly instant vehicle financing decisions online if you prefer to get started before you stop by our dealership. You can get an idea of what your monthly payments will look like by customizing the term length, interest rates, and payment plans to an amount that works a little more for your lifestyle.
Even if you have no credit score, we can still help! All of the same customizations that we offer those drivers with a credit score are available to those without one. Businesses that are currently dealing with bankruptcy can also benefit from our financing, as we want to accommodate everyone who needs a new Volkswagen.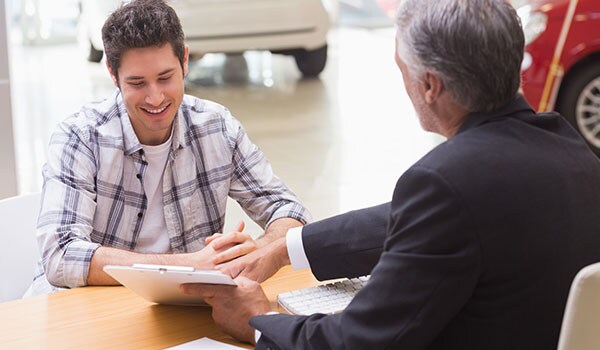 How Does the Online Process Work?
We can help you finance your new vehicle in three simple and short steps that walk you through all you need to get behind the wheel.
Complete Our Secure and Easy Online Application - all you need to do is fill in your relevant information and the form will do the rest!
Get Your Approval Results - Once the information is received, we'll submit it through our various lending institutions to find one that gives you a loan deal that works for you. As soon as we receive work, we'll notify you of the payment plan and what your monthly payments will look like!
Drive Home Your New Volkswagen - All that's left to do is stop by our dealership, grab the keys to your new vehicle, learn about the new features, and finish up the paperwork! With any form of credit, you can still be a new vehicle owner as easy as that!
Enjoy a New Volkswagen with Good, Bad, or No Credit Today at our Dealership!
We take pride in providing help to all credit challenges around the Burlington, WA area. Don't wait to start shopping for your new vehicle! We're eager to help you find a Volkswagen model that gets you excited to climb behind the wheel, and we're happy to walk you through the finance process to navigate towards a loan or lease deal that provides the best possible budgeting options! Give us a call today or stop by and see what we can do!
---
Hours
Monday

7:30AM - 6:30PM

Tuesday

7:30AM - 6:30PM

Wednesday

7:30AM - 6:30PM

Thursday

7:30AM - 6:30PM

Friday

7:30AM - 6:30PM

Saturday

8:00AM - 6:30PM

Sunday

10:00AM - 5:30PM